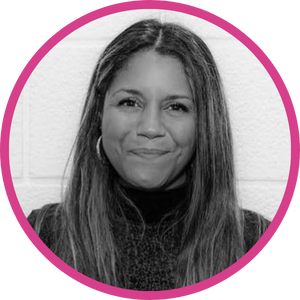 Gabby Austen-Browne
, Diversity Alliance
---
Gabby Austen-Browne is a diversity and inclusion expert, delivering consultancy, education and training to the events and hospitality sectors in her role as co-founder of Diversity Alliance. Gabby brings her breadth of experience as an events professional producing and delivering B2C events, managing venue operations and developing sales strategies for premium hospitality venues, to inform, support and advise on D&I strategies that are relevant to the sector.
Gabrielle has written about Diversity, Equity and Inclusion for industry publications, guest lectured on Diversity & Inclusion in events and has appeared on many panels speaking about racial inequality and diversity in the events industry. This led her to co-founding a Diverse Speaker Bureau, dedicated to nurturing and elevating the voices of people from underrepresented groups and supporting businesses and organisations to diversify their speaker panels at events, ultimately contributing to the wider mission for equality, inclusion and representation.
Currently a DEI committee member at Eventwell, in 2020 she was also made an ambassador for the Fast Forward 15 mentorship programme, with the aim to encourage applications from more diverse mentees and mentors, specifically from underrepresented communities.