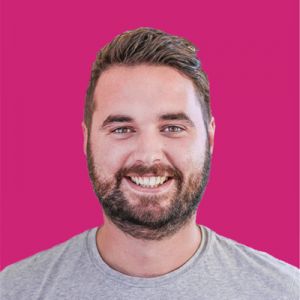 JAMIE HAYES- JONES
Managing Director, Launch Interactions
---
Do not chase, just work hard. Naturally, everything starts to fall in place and after years of finding out that true meaning you kick yourself because it is easy to work hard, stay focused and achieve life goals.
Take each life goal at a time, praise and celebrate each success but do not stop. Striving to be the best in myself for myself and will naturally encourage others to be the best in themselves.
With excitement for communication, technology and understanding how people utilise tech in their daily personal and business lives pushed me onto a springboard in the event industry. I consult, advise and manage full deployment of mobile technology to some or the largest retail, travel, medical, finance and corporate sectors.

It is not always about the big players, understanding the balance and importance of smaller organisations that have a close team brings me home in the evening remembering why I enjoy what I do so much.

I get to be a part of many teams on a daily and global scale.

At the end of every day, I am thankful, happy and excited for the next day.

Reach out if you want to live, love and laugh technology!